Venue & Hospitality
Conference Venue : JW Marriott Dubai
Abu Baker Al Siddique Road, Hamarain Centre
Deira, PO Box 16590, Dubai, U.A.E.

Conference Dates: December 07-08, 2017
Hotel Services & Amenities
Audio/Visual Equipment Rental.
Business Center.
Business Phone Service.
Complimentary Printing Service.
Express Mail.
Fax.
Meeting Rooms.
Office Rental.
Photo Copying Service.
Secretarial Service.
Telex.
Typewriter.
Video Conference.
Video Messaging.
Video Phone.
ATM.
Baggage Storage.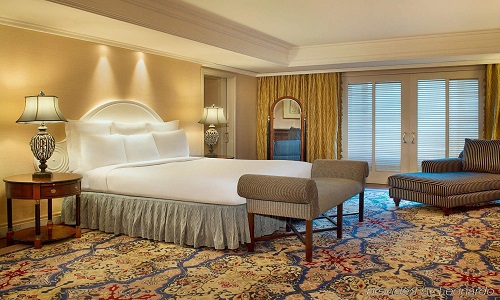 Transportation
Airport Terminal 1, Arrival to JW Marriott Dubai
Take D89, Al Etihad Rd/D74, 22 A St and Abu Baker Al Siddique Rd/D78 to 2 B St
10 min (4.2 km)
86 m
210 m
700 m
Merge onto Airport Rd/D89
550 m
Continue straight onto Airport Rd/Al Maktoum Rd/D89
Continue to follow Al Maktoum Rd/D89
650 m
Turn right onto Al Etihad Rd/D74
550 m
500 m
Turn right onto Abu Baker Al Siddique Rd/D78
750 m
Sharp left to stay on Abu Baker Al Siddique Rd/D78
230 m
Turn right onto 2 B St
Destination will be on the left
About City
Dubai is the most populated city in the UAE with residents of 2.2 million. Dubai is a global business city and cultural hub of the Middle East and the Persian Gulf region. It is one of the countries of MENA which has the international network of research with higher-education institutions, transport, business, communication, events and conference hub bridging healthcare professionals from the seven continents annually to collaborate and exchange knowledge and research.
Dubai's attraction lies in the contrast between the ultra-modern and the enchantingly traditional, which gives the city a personality like no other and provides the visitors a variety of experiences to choose from. From desert oases and unspoiled beaches, camel races and old wind towers, to top-class shopping opportunities, avant-garde architecture and the finest international cuisine, Dubai has more than enough depth to satisfy even the most seasoned of travellers.
Dubai is essentially a desert city with superb infrastructure, liberal policies that became popular for its excellent tourist amenities. Air flights take 5 hours from Europe and 3 hours from most parts of the Middle East, the Near East, and the subcontinent of India, Dubai makes a great short break for shopping, partying, sunbathing, fine dining, sporting events, and even a few sinful pleasures. It is a city of superlatives: for the fastest, biggest, tallest, largest and highest, Dubai is the destination. It has the largest immigrant population in the world. Recently Dubai won the bid to host EXPO 2020, a Universal scale Registered Exposition approved by the Bureau of International Expositions (BIE), Paris.