Schizophrenia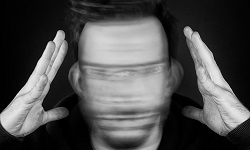 Submit Abstract
Register Now
Schizophrenia is a severe mental disorder which has long-term effect on mental health of an individual. People with schizophrenia often have additional mental health problems such as anxiety disorders, major depressive illness, or substance-use disorders.
Symptoms of schizophrenia include:
Hallucinations – hearing or seeing things that don't exist in real world
Delusions – abnormal beliefs
Changes in behavior
The exact cause of schizophrenia is unknown. However, most experts believe the condition is caused by a combination of genetic and environmental factors.
Paranoid Schizophrenia
Disorganized Schizophrenia
Catatonic Schizophrenia
Schizoaffective Disorder
Residual Schizophrenia
Related Conference of
Schizophrenia
Schizophrenia
Conference Speakers
Recommended
Sessions
Related
Journals
Are you
interested

in